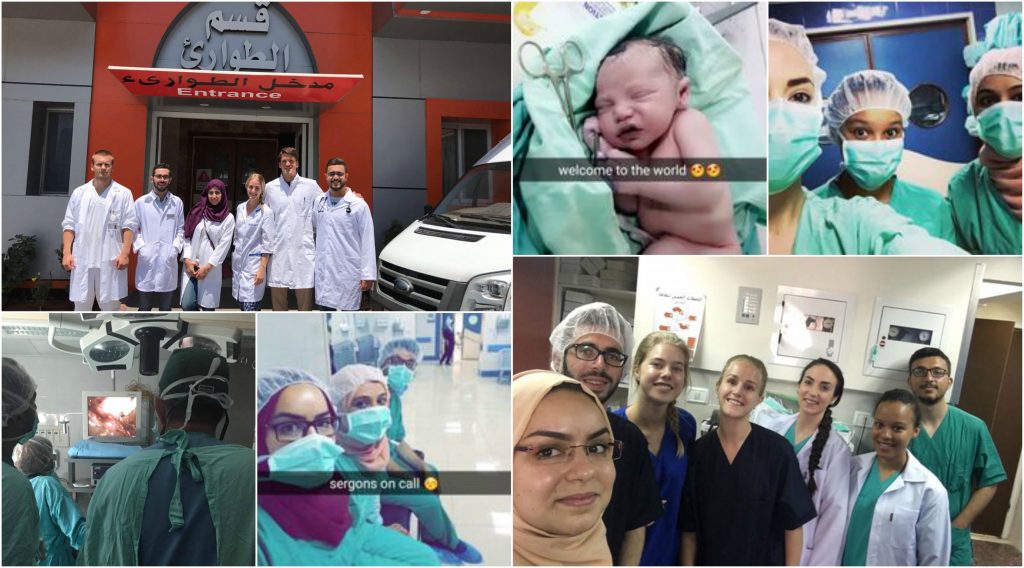 Vi startet oppholdet på Vestbredden med en verdifull demonstrasjon av begrepet «arab time» mens vi klynget oss sammen under den velsignede skyggen fra et oliventre. 08.30-bussen fant oss heldigvis til slutt vandrende gatelangs, og vi hadde lært at rutetabeller og geografisk avgrensede bussholdeplasser er fenomener som ikke nødvendigvis har fått innpass i den arabiske kulturen. Men også at alt ordner seg til slutt (inshallah). Vi ble fordelt på to offentlige sykehus, Alwatani og Rafidia, hvorav kun sistnevnte har kirurgisk avdeling og ligger lokalisert i umiddelbar nærhet av Nablus bysentrum. Etter å ha knuffet oss forbi en brødbod, en kakebod, en lettere forvirret sikkerhetsvakt og en folkemengde tilsvarende en halv landsby,  kom vi oss endelig inn på sykehuset. En av våre palestinske venner gav oss en rask omvisning, og vi fikk en forklaring på den høye befolkningstettheten i avdelingene og på pasientrommene: «It`s all the family and sometimes the whole neighbourhood, maybe, I don`t know. But they never leave!».
«Arab time»: Arriving 1 1/2 to 3 hours late to any event, regardless of its importance when you are from any middle eastern country (…). Confusion occurs often for expats and immigrants living in the west. – Urban Dictionary
På Rafidia hospital er det separate avdelinger for kvinner og menn. Vi ble naturligvis nysgjerrige på hvordan kjønnsperspektivet påvirker lege-pasient-interaksjonen, og ble både fortalt og fikk observere selv at dette er mer eller mindre uproblematisk. Kvinnelige leger kan undersøke (og operere på) mannlige pasienter og vice versa. Leger i Palestina blir generelt høyt verdsatt, og i likhet med Norge er godt og vel halvparten av palestinske medisinstudenter kvinner. Noen få av oss var så heldige å få oppleve to tøffe (kvinnelige) gynekologer in action under et hastekeisersnitt senere samme dag. Imidlertid jobber det for øyeblikket ingen andre kvinnelige kirurger på Rafidia hospital, og vi har ennå ikke møtt en kvinnelig overlege. Vi sitter igjen med et inntrykk av at høyere stillinger stort sett er dominert av (reservert for?) menn, og her er det igjen mulighet for å trekke paralleller til vårt eget helsesystem. Skjevfordelingen går likevel i en viss grad begge veier; en av våre palestinske deltakere fortalte oss at palestinsk lovgivning faktisk forbyr menn å jobbe som jordmødre (men fødselsleger kan de dog bli).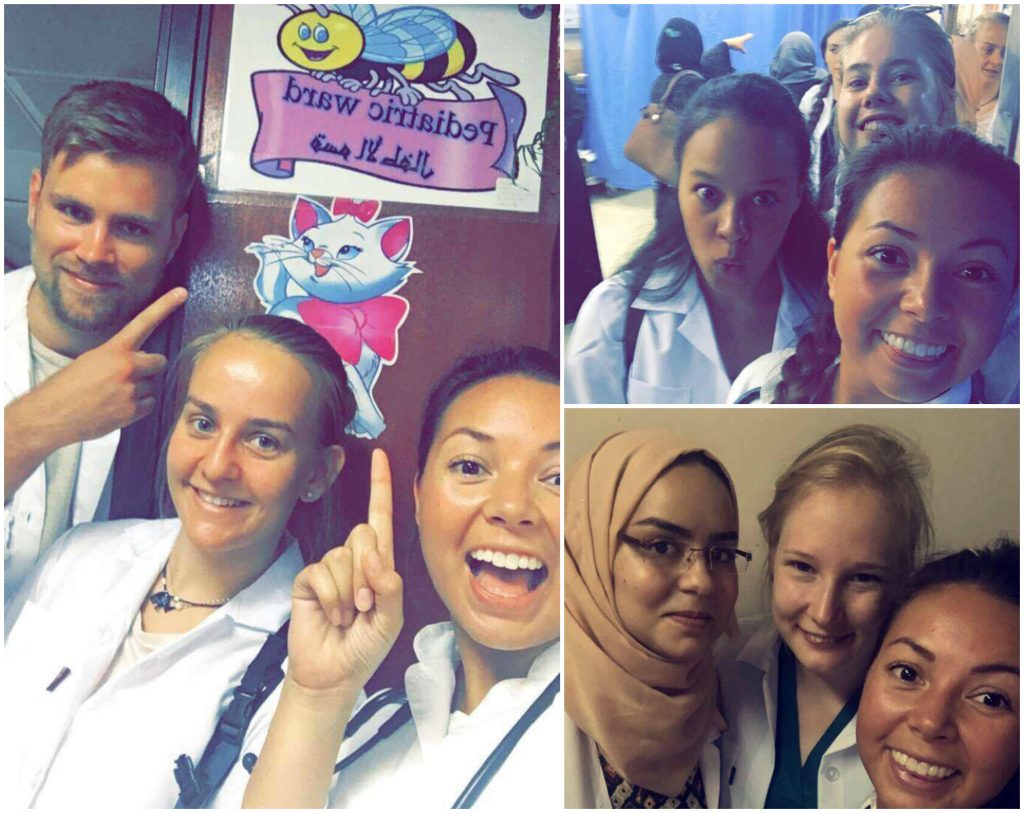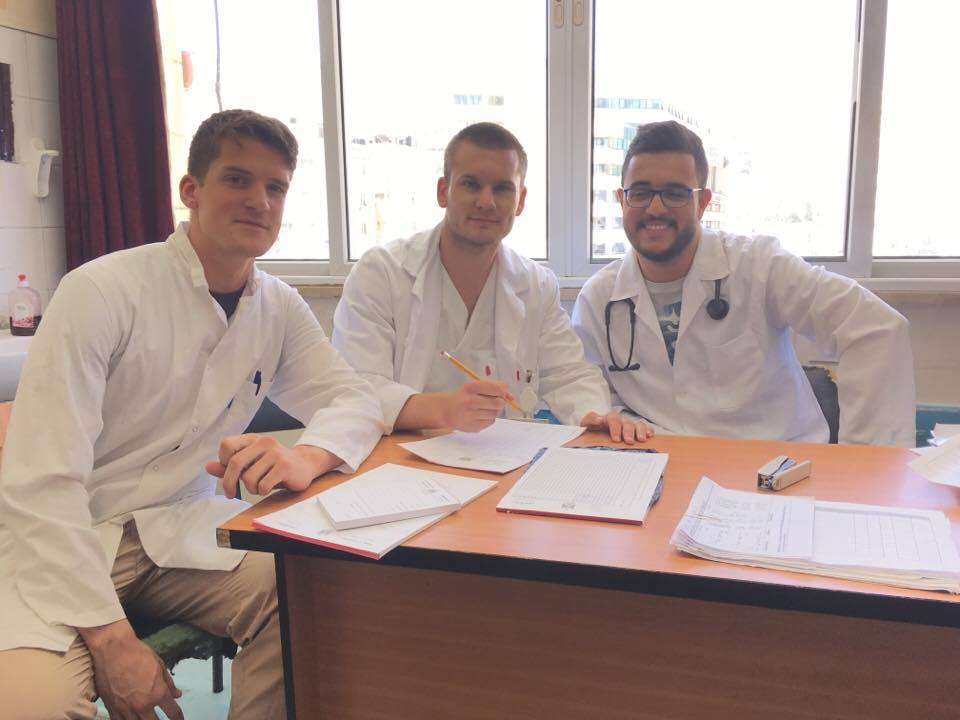 Inntrykkene vi satt igjen med etter vårt første møte med et offentlig palestinsk sykehus kan oppsummeres med følgende stikkord: (u)organisert kaos, tvilsom pasientsikkerhet (bildet under taler for seg) og hygienerutiner hentet direkte fra en infeksjonsmedisiners verste mareritt. Sild i tønne gir en treffende beskrivelse av pasientrommene. En kombinasjon av kultur og ressursmangel gjør at familien spiller en viktig rolle i den daglige pleien av pasientene; de våker over dem døgnet rundt, steller dem og fungerer i praksis som sykepleiere. I besøkstiden får resten av slekta og nabolaget komme og hilse på (helst samtidig).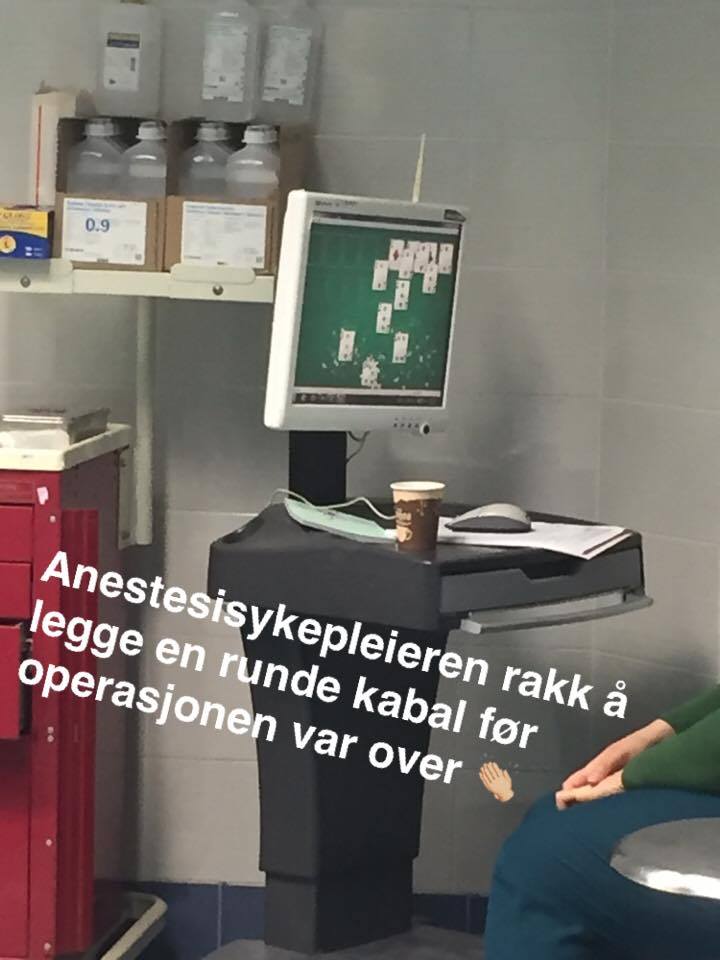 Etter at den umiddelbare agorafobien hadde dempet seg ble klærne byttet ut med scrubs, solhatten erstattet av hårnett og frakkelommene fyllt med tilstrekkelige mengder Antibac til at huden på hendene sprakk opp i forventningsfull protest. For flere av de norske og palestinske deltakerne var dette et første møte med sykehushverdagen, mens andre hadde noe mer erfaring fra tidligere. Uansett var det spennende å kunne fly fritt mellom de ulike operasjonssalene og se alt fra ryggoperasjoner, keisersnitt (favoritten), fjerning av mandler, kikkhullsoperasjon i magen, og mer. Flere av oss så seg nødt å legge bak seg årelang kamuflasjetrening, for her er medisinstudenter en naturlig del av sykehuset, og vi fikk komme frem til operasjonsfeltet i tur og orden for å få best mulig utsikt. De flotte pasientene vi fikk møte på avdelingene var imøtekommende og fortalte mer (mer) enn gjerne livshistorien sin, lot seg undersøke gang på gang og gliste og viste tommel opp da vi tidvis korrigerte dem med «no, not Sweeden, NORWAY!». Språkbarrieren er åpenbart et problem, men vi har heldigvis våre fantastiske palestinske deltakere som utfører en utmerket tolketjeneste, samtidig som vi får muligheten til å utveksle kunnskap og erfaringer, ferdigheter og refleksjoner rundt norsk og palestinsk helsevesen.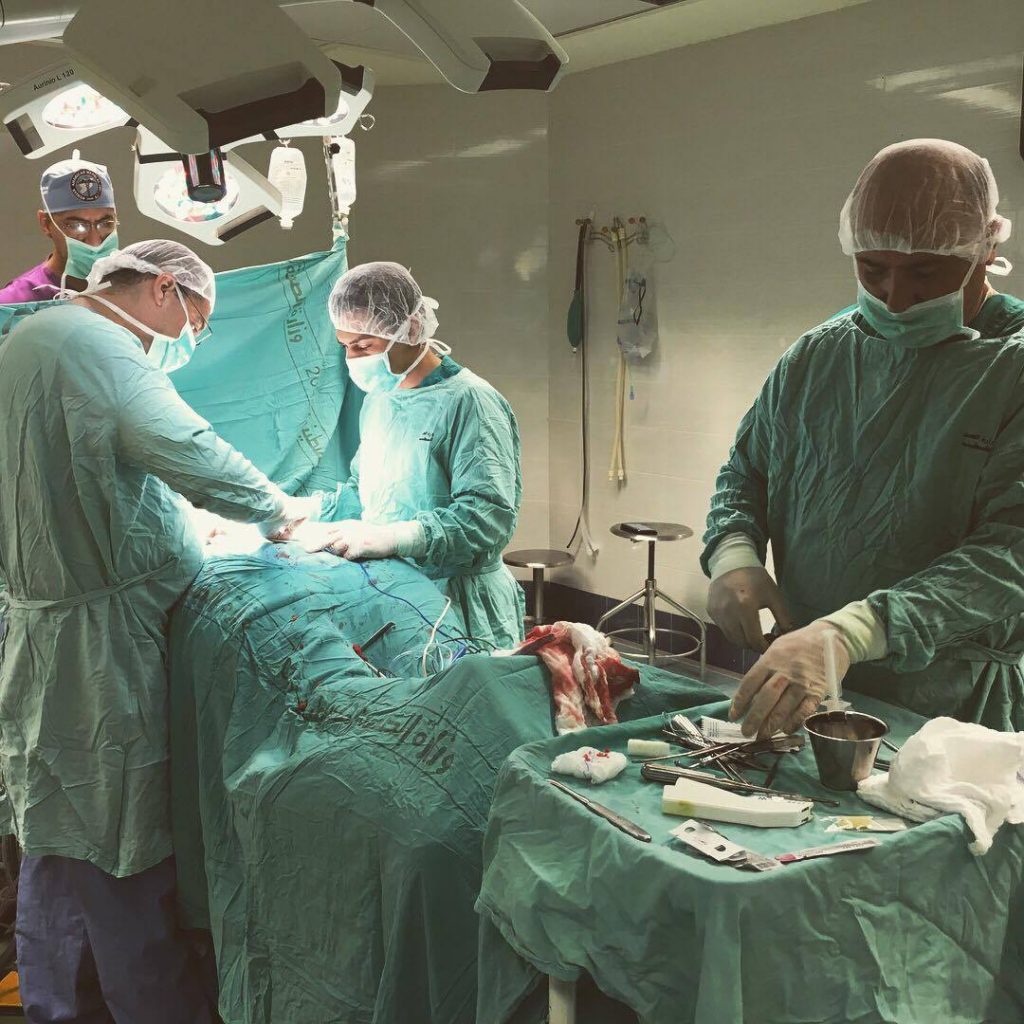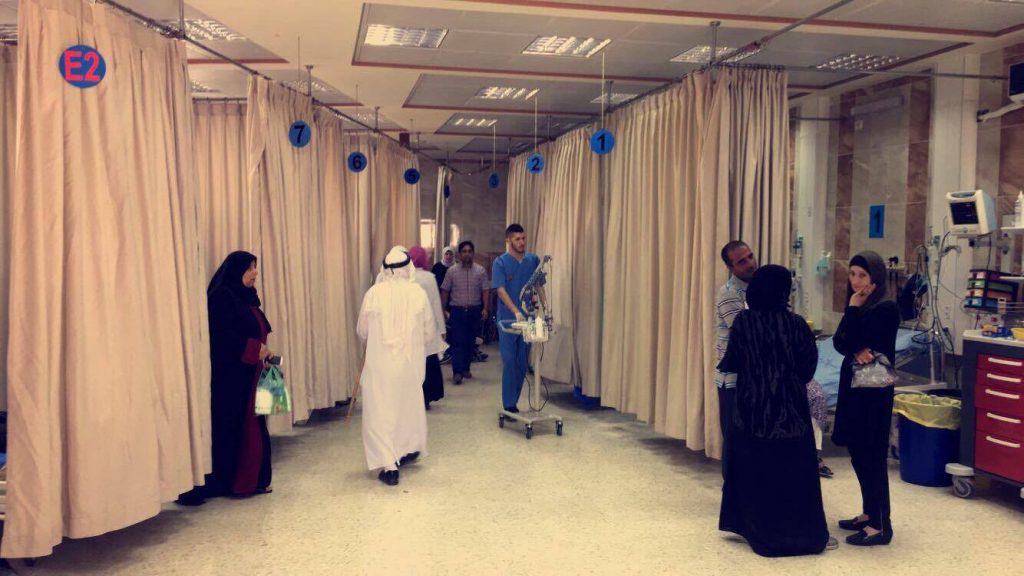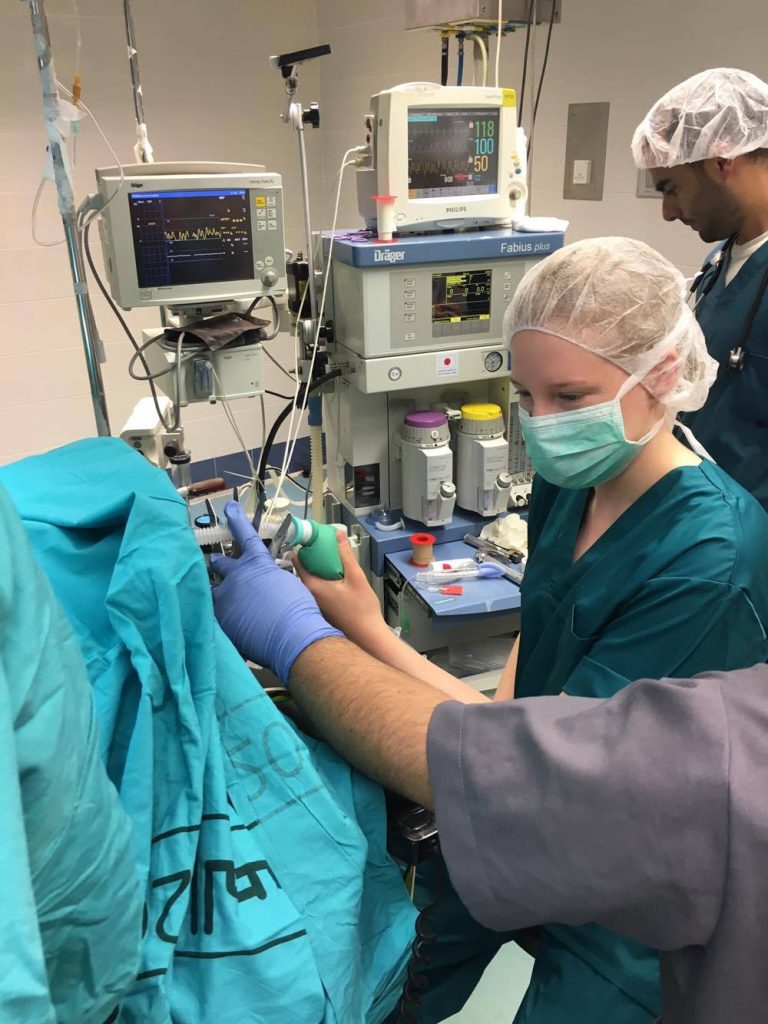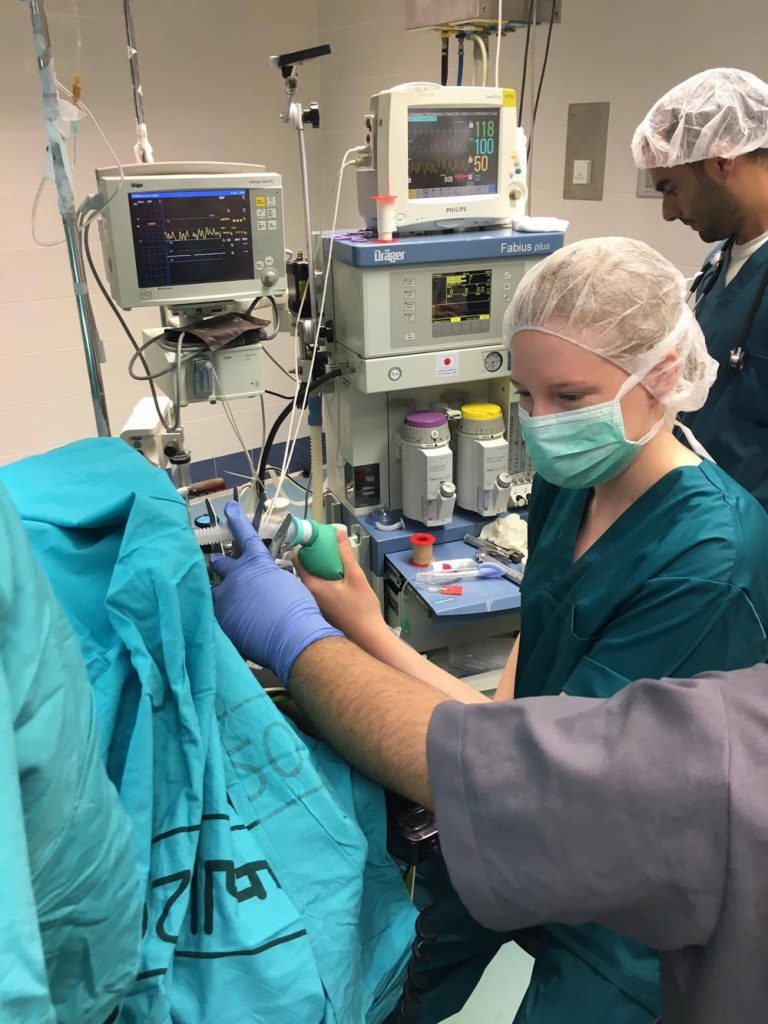 Følg oss gjerne på Snapchat (NorPal-Sawa), Facebook og Instagram (@NorPalSawa) der vi legger ut bilder og film på når vi er heldige å snuble over gratis Wifi!
– Vi snakkes!