Magnus R og Tord var så heldige å feire eid med familien til en av våre palestinske deltagere, Ahmad Salameh. Han er nummer fire i en søskenflokk på seks søsken, født og oppvokst i småbyen Bidya, der de feiret eid.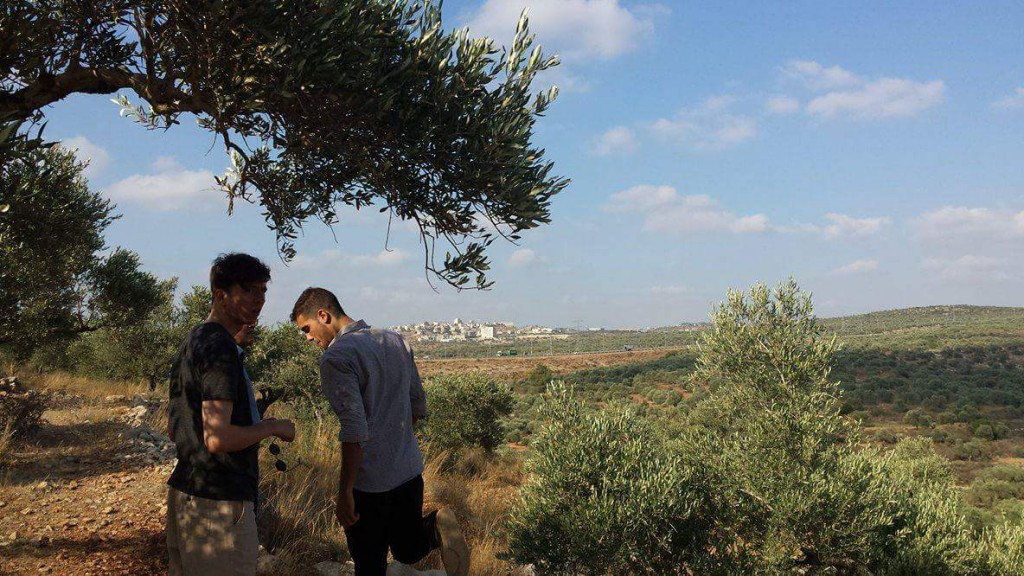 Olivenhagen til familien Salameh.
Dagen starten kl 06.00 med besøk i moskeen, en interessant og spennende opplevelse for de to eneste turistene i Bidya.
Etter bønn var det tid for de tradisjonelle familiebesøkene var gjør på eid. Ahmad har en utrolig stor familie (vi regnet ut at han har 80 fettere og kusiner) så det resulterte i hele 20 besøk rundt om i byen! Vel hjemme igjen 5 timer senere, fulle av alt for mye kake, arabisk kaffe og andre søtsaker var det lunsjtid og så en liten lur. Kvelden ble brukt til kortspill og sheesha, noe som rundet av en utrolig interessant, lærerik og ikke minst spennende dag.
Dagen etter var turistene så heldige å få være med på halalslakt av to geiter og masse kyllinger, noe som heller ikke er daglig kost for to nordmenn.
Palestinsk gjestfrihet er noe som ikke kan beskrives, det må oppleves. Tusen takk til familien Salameh for at vi fikk feire eid med dere!