We spent two-and-half intense and eventful days in Jerusalem, meeting with an array of different organisations and other important local factors.
26.06 | Combatants for Peace
We met with Combatants for Peace, an organisation set up by former Palestinian and Israeli combatants with the belief that the cycle of violence can be broken if Palestinians and Israelis join forces.
We were introduced to their beliefs and goals through one of their 'house meetings', a meeting that included a personal story from both a former Palestinian and Israeli combatant. This emotional session left us with two very different, yet similar perspectives of the conflict. It was also striking to experience the strong belief in the human ability to change and how personal accounts could alter one's perspective of a conflict.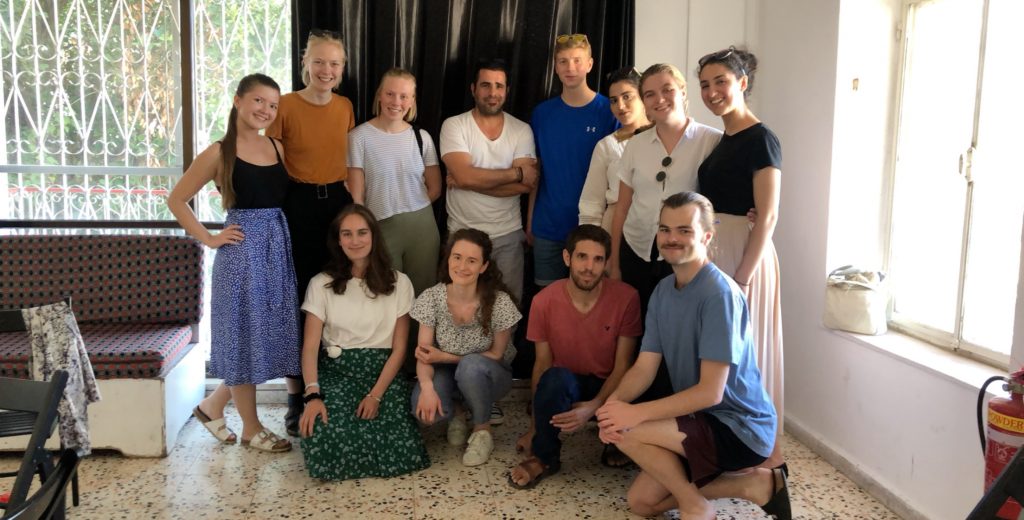 27.06 | Augusta Victoria Hospital
A Lutheran World Hospital, Augusta Victoria Hospital is the only hospital offering radiation therapy for cancer patients in the Palestinian territories, as well as being a dialysis centre.
The hospital is located on the Mount of Olives and we were given a tour of the hospital and surrounding areas. The building is from the early 1900s which leads to obvious issues. However, it was amazing to explore the surroundings of the hospital which included a small park and a courtyard filled with palm trees. This setting is in stark contrast to many of the modern hospitals in the Western world, where the hospital surroundings seem to commonly be neglected.
Perhaps a beautiful setting and nature could play an important part in the healing process?
Thank you to the warm and welcoming staff and for serving us our first authentic Palestinian meal. If only the hospital food in Norway was as good.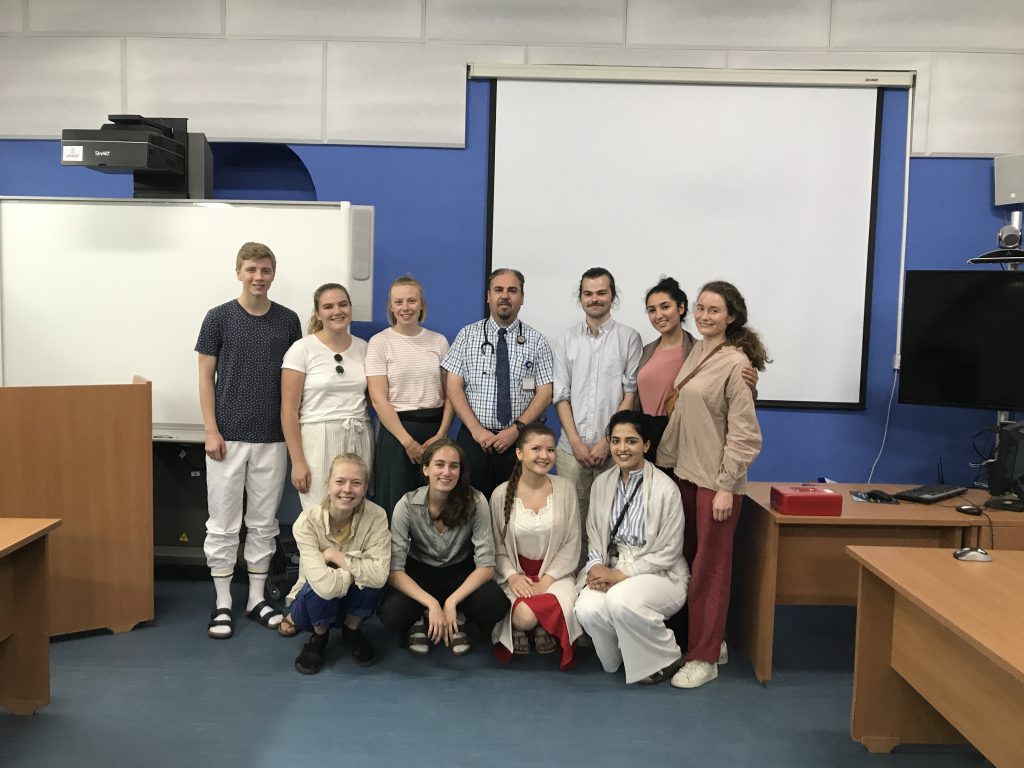 27.06 | Norwegian Red Cross (in Palestine)
We met with the Norwegian Red Cross working in Palestine. We were introduced to the work being done together with the Palestinian Red Crescent such as prevention and management of lifestyle diseases and providing children with varying disabilities with important skills.
We were also introduced to the organisation that is Red Cross and how the organisation operates throughout the world.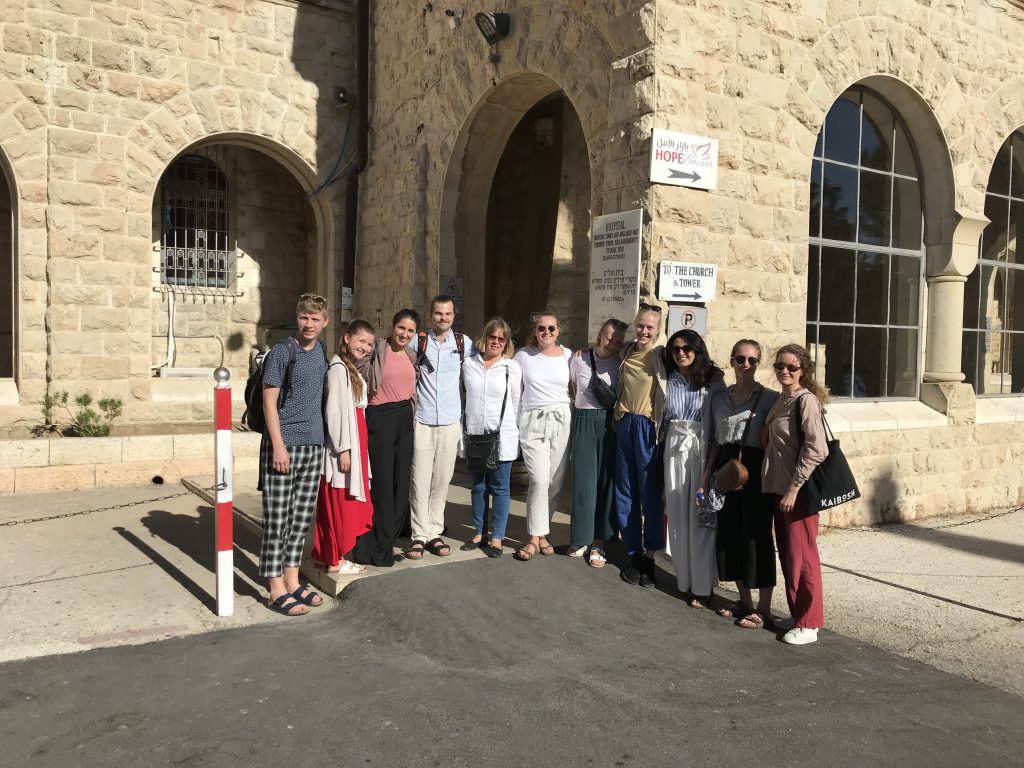 28.06 | Kids 4 Peace
Kids 4 Peace is a Jerusalem based organisation, working with interfaith relationship building and transformation between Christians, Jews and Muslims.
It was inspiring to learn about the work being done in Jerusalem and beyond, such as summer camps and weekly or biweekly meetings, where children from different backgrounds meet and work on varying projects.
The fact is that many children grow up in very homogeneous neighbourhoods. Thus, a Palestinian child might grow up without knowing or getting to know a single Jewish or Muslim child. Another issue, when these children then meet through Kids 4 Peace, is the language barrier. The Palestinian children rarely speak Hebrew and the Jewish children rarely speak Arabic, making conversation difficult. It is therefore crucial to teach the children English (and Arabic and Hebrew), in order to enable them to communicate across faiths and backgrounds.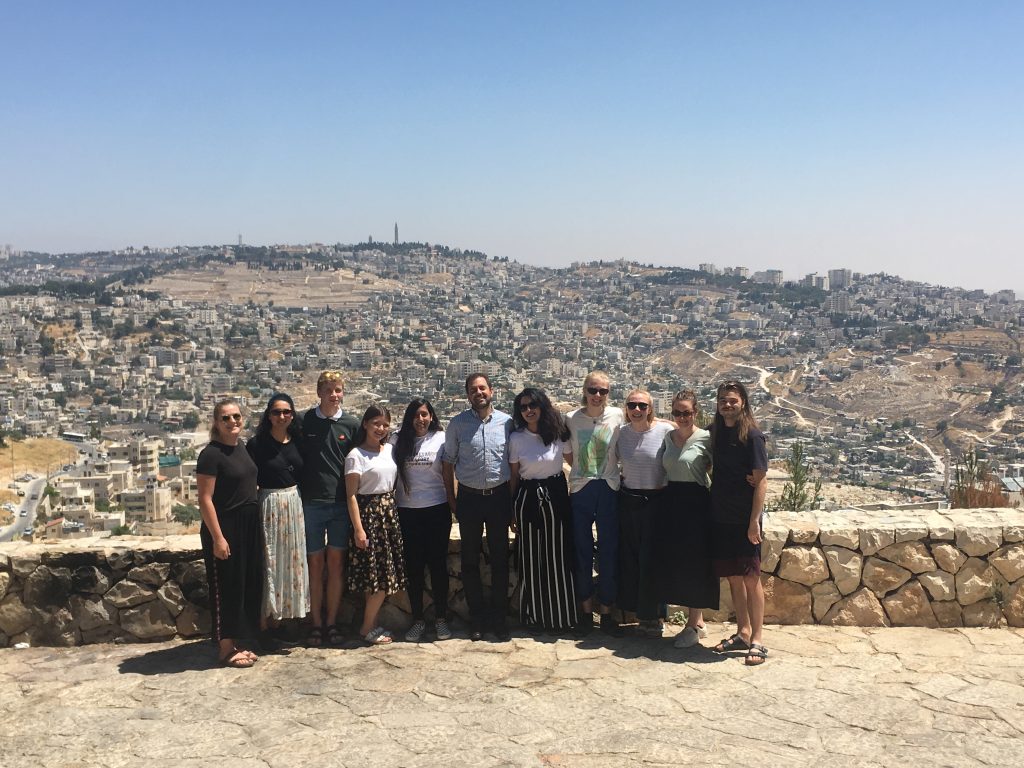 OVERALL
It was interesting to learn about the symbiose between these different organisations and how they in a way have to 'compete' for funding, due to the high number of organisations, and very limited funding.
Thank you all for spending your time with us and telling us your stories. We enter the West Bank with more knowledge about the conflict and the situation in the Middle East.
NorPal-Sawa 2019