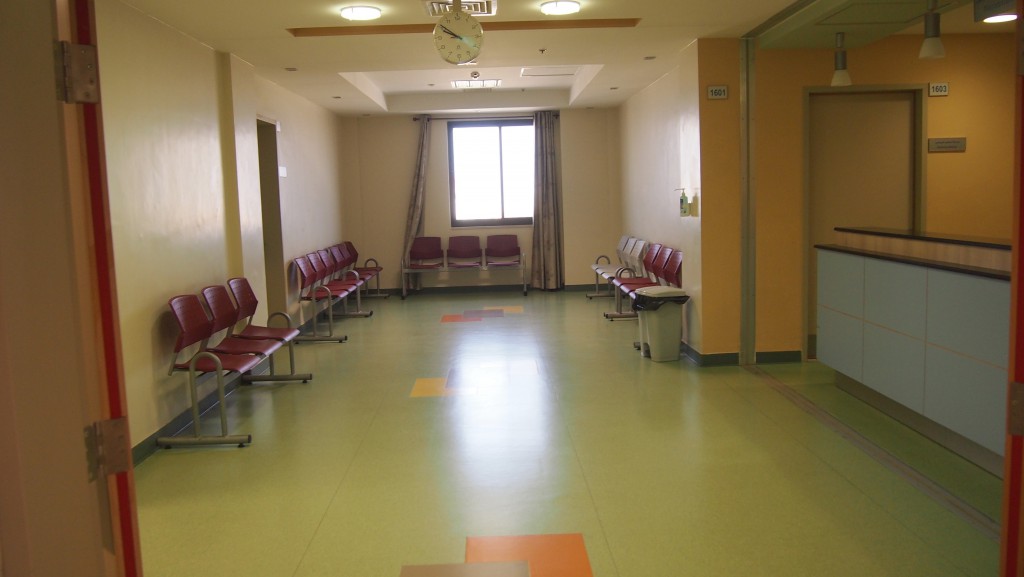 De første to ukene består av hospitering på forskjellige sykehus her i Nablus. Det finnes tre sykehus i byen, ett privat og to offentlige. Vi har delt oss opp i par med de palestinske medisinstudentene for å hospitere på avdelingene på de forskjellige sykehusene. Den norske deltakeren Sigrid hospiterte med palestinske Hiba på det private sykehuset Mostashfa Al Jam´a på onkologisk avdeling.
Sykehuset ble bygget for to år siden og er moderne sammenlignet med de to andre offentlige sykehusene i byen. Standarden er høyere enn på mange norske sykehus, både når det gjelder tiden legene har med pasientene, men også med tanke på design, utstyr og plass. Gangene mellom avdelingene var folketomme, venterommene var langt fra fulle og legene hadde all verdens tid. Det var antibac tilgjengelig på hvert eneste hjørne og lagere fylt opp med alt fra munnmasker og PVK-utstyr til smittefrakker og hygieneartikler.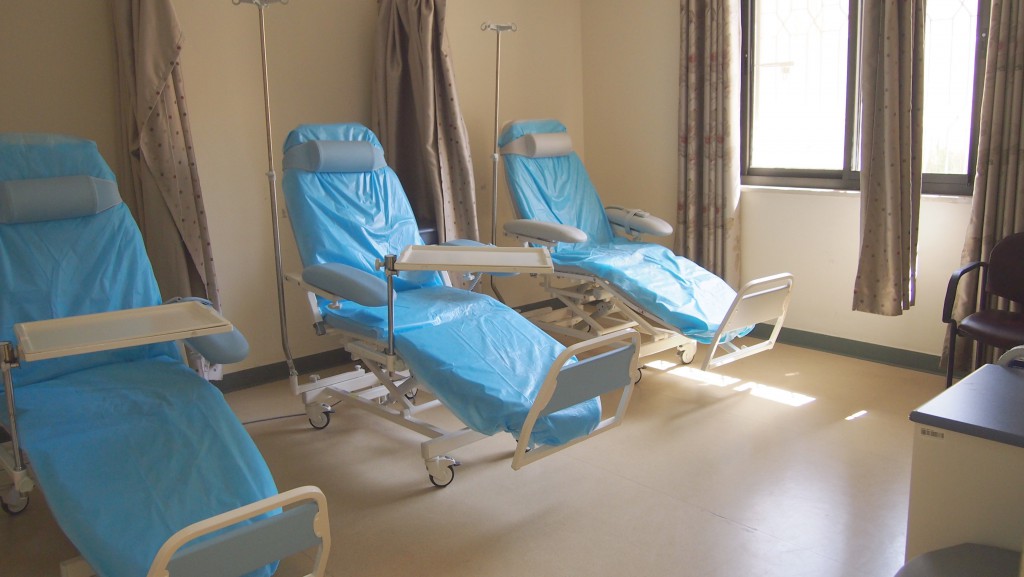 Vi ble derfor overrasket over å se hvor få pasienter som benytter seg av dette sykehuset. Forklaringen ligger i de vanvittig summene man må betale for å bli innlagt med mindre man har helseforsikring, som også er noe en svært liten andel av befolkningen har mulighet til å betale for.
Å studere medisin i Nablus er kun mulig på det private universitetet, An-Najah og selv noen av studentene som kommer fra velstående familier som har råd til å betale universitetskostnadene, har ikke råd til å betale for helseforsikring. Dermed blir det kun en brøkdel av befolkningen i Nablus som har mulighet til å ta i bruk dette flotte, nye sykehuset. Det må også nevnes at selv om pasientene faktisk har hatt råd til å betale for helseforsikring, så kommer medisinkostnader i tillegg. En pasient vi møtte i dag hadde valgt en av medisintypene som var billigere, men også med dårligere funksjon og dermed fått komplikasjoner av dette.