Nå vil Herren din Gud føre deg inn i det landet som han med ed har lovet dine fedre, Abraham, Isak og Jakob, å gi deg, med store og vakre byer som du ikke har bygd, velfylte hus som du ikke har fylt, utgravde brønner som du ikke har gravd, vinmarker og oliventrær som du ikke har plantet. Når du så har spist og blitt mett, vokt deg så du ikke glemmer Herren, som førte deg ut av Egypt, ut av slavehuset.» (5. Mosebok, 6:10-12).
Varmt, goldt og øde. Tidvis avbrytes den monotone utsikten av tradisjonelle terrasser med utallige rader oliventrær, som brer seg som et teppe oppover de slake fjellsidene. Trærne vokser langsomt og krever årevis med stekende somre og milde vintre for å bære frukt. Det sies at et oliventre kan bli nærmere 1000 år gammelt. Gjennom den tykkeste barken på de kraftigste trestammene, kan palestinerne spore sin tilhørighet til landet generasjoner tilbake i tid. Oliventreet er blitt et symbol på deres nasjon. «I really want to go to a forest one time. Here in Palestine we don't have forests, you know», fortalte Nagham, en av våre palestinske deltakere, da vi under lunsjen i Betlehem diskuterte steder vi kunne tenke oss å reise til. I tidligere tider var landskapet i Palestina preget av et tett løvverk av eldgamle trær plantet av forfedrene til dagens palestinere. Det eviggrønne teppet av eik, pistasj-, johannesbrød- og oliventrær har gjennom landets turbulente historie gradvis blitt tynnet ut, hvert tre revet opp med roten. I 1948 overtok Israel stafettpinnen og gjenopptok overgrepene mot oliventrærne. Bulldosere rydder vei for israelske bosettere, og med falne oliventrær følger palestinernes levebrød og grunnlaget både kunst og handel i mange år fremover. En liten plansje på stubben av et nedhogd oliventre formidler likevel følgende budskap: Despite this fierce attack to uproot this universal symbol of peace, the olive tree will remain a vivid symbol of peace, hope and sacrifice for the Palestinian people. Spørsmålet som gjenstår er likevel om det også i fremtiden vil være mulig å søke skyggen fra et oliventre?
Det tørre, monotone landskapet preger igjen utsikten. Biler passerer oss i motsatt kjørefelt. Gule eller hvite nummerskilter – israeler eller palestiner. Stadig tettere klynger av små sandfargede sement- og betongbygninger, mer eller mindre ubevisst inspirert av kubisk arkitektur, gir hint om vår ankomst til Hebron. Hebron (Al-Khalil på arabisk) er en av verdens eldste byer. Et hellig sted. Hjem til tallrike fortidslevninger, Al-Ibrahimi moskeen kanskje den mest hellige, både for jøder og muslimer. Imidlertid var det i gamlebyen, det historiske og kulturelle hjertet og sjelen av Hebron, at vi for første gang virkelig fikk kjenne okkupasjonen på huden.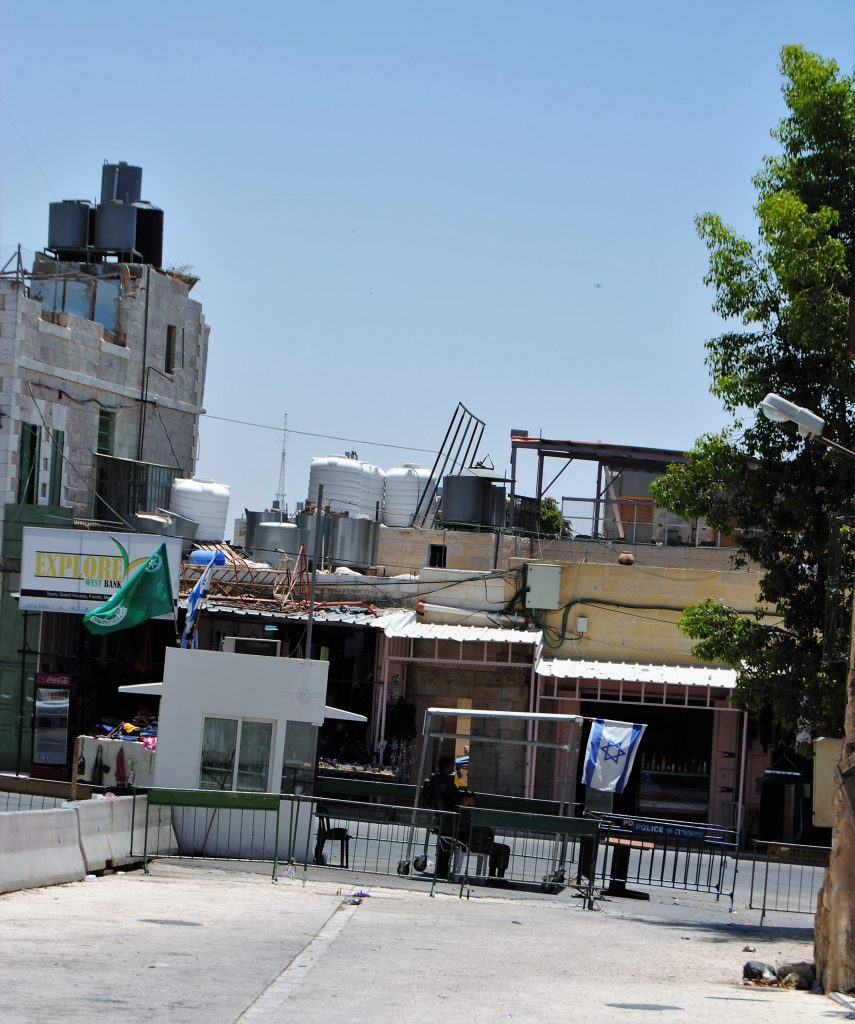 Den 24 februar 1994, kl. 05.00. En tilnærmet fullmåne er akkurat rukket å gå ned. Det markerer midtveis i muslimenes hellige måned, Ramadan. Hundrevis av palestinere er samlet til morgenbønn i Al-Ibrahimi moskeen i gamlebyen. Kort tid etter er bønneteppene dekket av blod. En amerikanskfødt jødisk bosetter, Dr. Baruch Goldstein, skyter og dreper 29 muslimer samtidig som over hundre blir skadet. Massemorderen blir selv drept under angrepet og erklært psykisk syk i etterkant. Hundrevis av israelere møtte opp til minnemarkering ved Goldsteins gravsted, som raskt ble en pilgrimsdestinasjon for hans beundrere.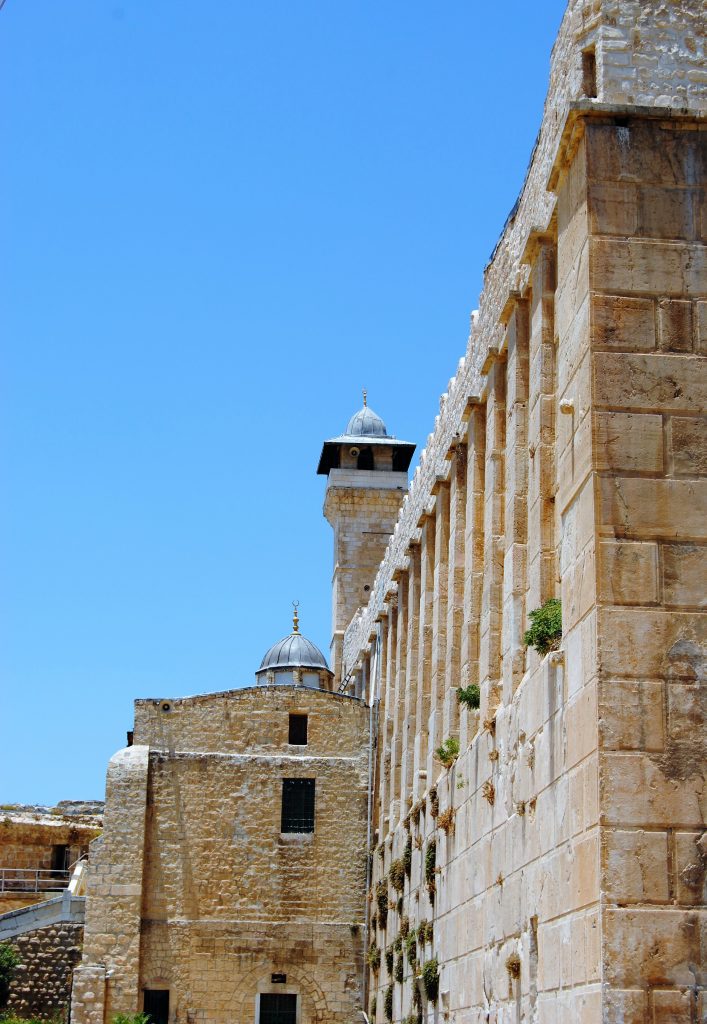 Opptakten til massakren strekker seg tilbake til 1929. Økende spenning mellom palestinere og jødiske (deriblant sionistiske) immigranter hadde den siste tiden eskalert. I Hebron gikk ryktene om et jødisk opprør i Jerusalem for å ta kontroll over den hellige tempelhøyden. Det kulminerte i en massakre. Den gangen var de 67 ofrene jødiske. I 1967 («seksdagerskrigen») ble Hebron okkupert av israelsk militære. Tidligere jødisk tilstedeværelse i byen før 1929, og dens religiøse betydning, tiltrakk seg ekstreme og voldelige jødiske fundamentalister. Året etter blir den første israelske bosetningen, Kiryat Arba, etablert som et ledd i «returneringen til Hebron». Flere bosetninger skulle komme i årene som fulgte. Osloavtalen, som anerkjente palestinske selvstyremyndigheter og opprettelsen av en palestinsk stat innen 5 år, gjorde lite for å dempe aggresjonen til Israels høyreving, inkludert Dr. Goldstein. Al Ibrahimi moskeen kom til å bli et hett tema. Moskeen (tradisjonelt omtalt som «Cave of Patriarchs») er antatt å markere gravstedet til viktige bibelske patriarker som Abraham, Isak og Jakob, noe som gjør den til et av de helligste stedene for både jøder og muslimer. I 1967 ble moskeen tidsmessig delt, slik at muslimene og jødene kunne be på separate dager. I 1994 ble det reist permanente skillevegger. Ingen muslimer får entre synagogen, og jøder er forbudt fra å gå inn i moskeen.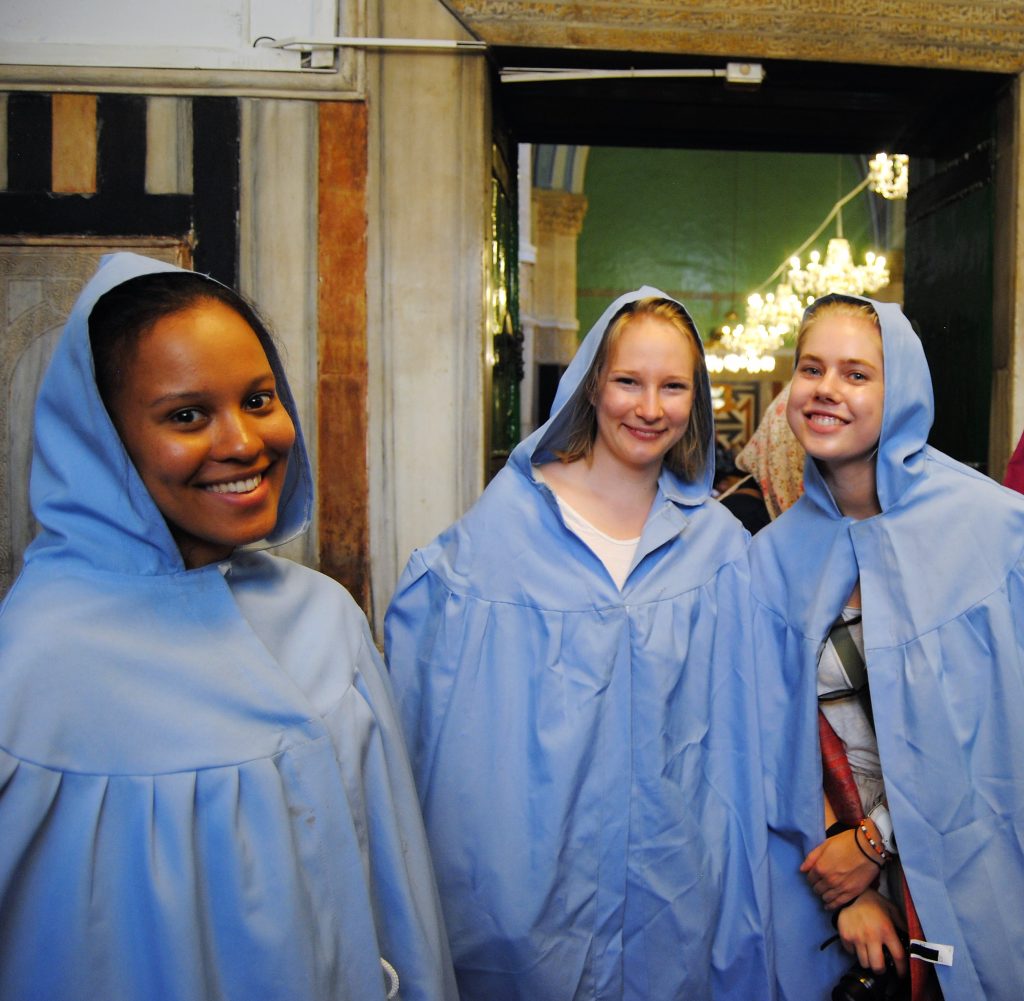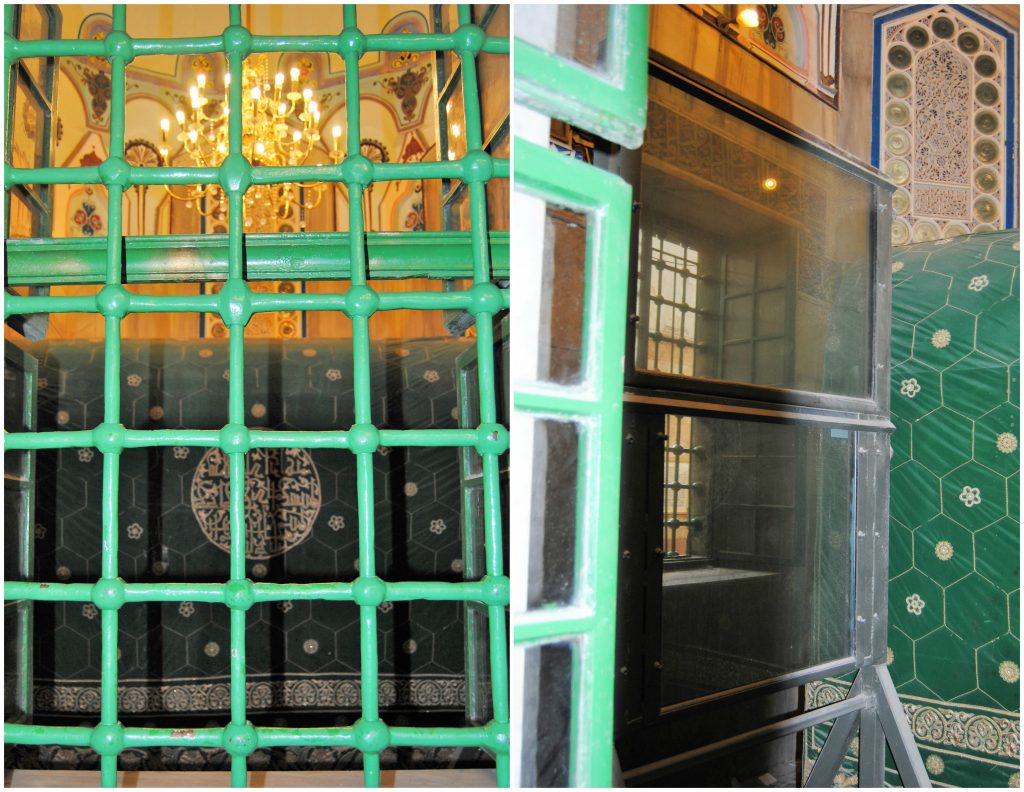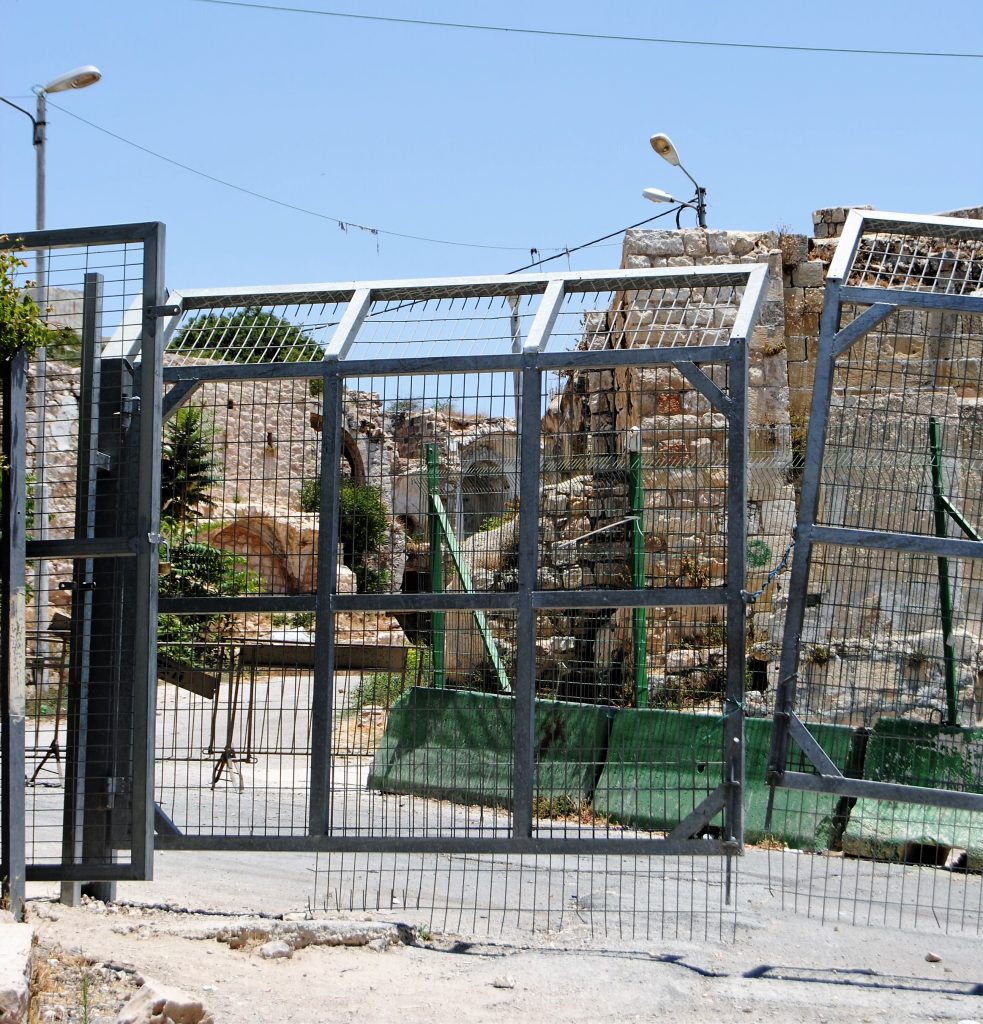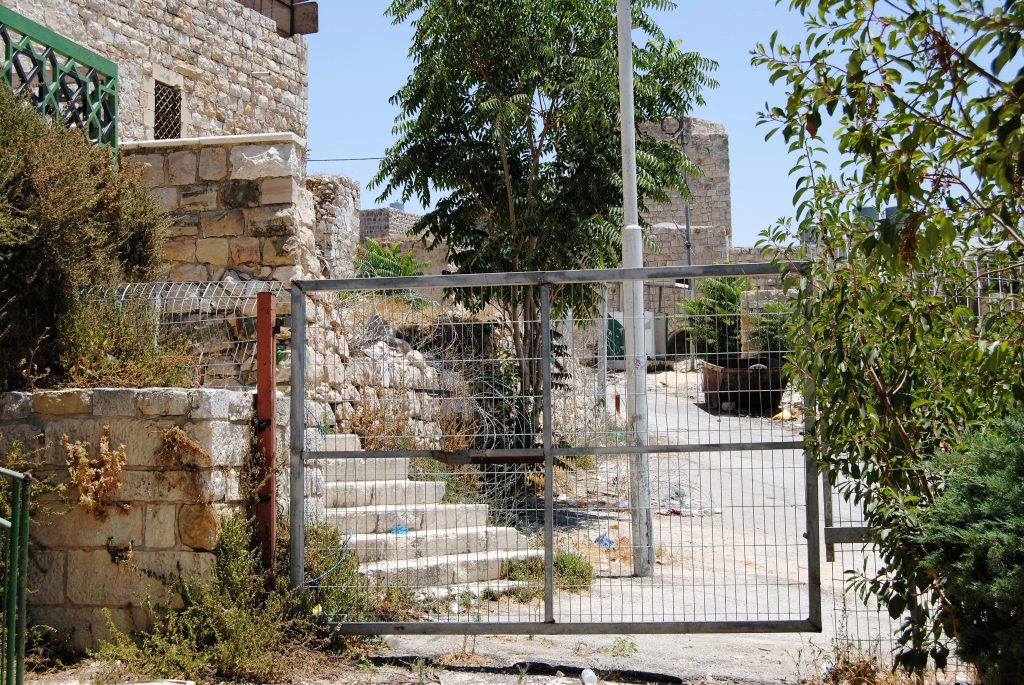 I tillegg til å begrense palestinernes tilgang til Al Ibrahimi moskeen, påla israelsk militære de palestinske innbyggerne i ash-Shuhada Street (gamlebyen) ytterligere restriksjoner. Etter en uke i Palestina forbinder vi «gamlebyen» med trange fargerike smug, yrende folkeliv og en tett os av krydderstøv og shisha-røyk. ash-Shuhada Street var tom. Det som tidligere var et livlig marked, er nå en asfaltert gate med nedlagte boder, søppel og lukkede dører med davidstjerner sporadisk påmalt. Israelske barn og ungdom passerer oss på vei til synagogen; kippa på hodet, maskingevær over skulderen og pistol i baklomma. Vi ble frarådet å fotografere.
Det er kun tre palestinske familier igjen i ash-Shuhada Street. En av dem inviterte på lunsj:
Før vi returnerte hjem, fikk vi vandre rundt i resten av gamlebyen. Det var et trist syn. Gater og smug var blokkert av gjerder, blikkplater eller søppel. Gitteret som spenner seg mellom husveggene fanger opp søppelposer og steiner, men har lite å stille opp med mot oppvaskvann og bæsjebleier. Israelsk tilstedeværelse er synlig over alt. Det bor kun noen hundretalls bosettere i gamlebyen, men Israel bruker nærmere en milliard kroner på å beskytte dem (i tillegg til å betale enkelte av dem for å bosette seg der). I gjennomsnitt er det fire israelske soldater per israelsk innbygger.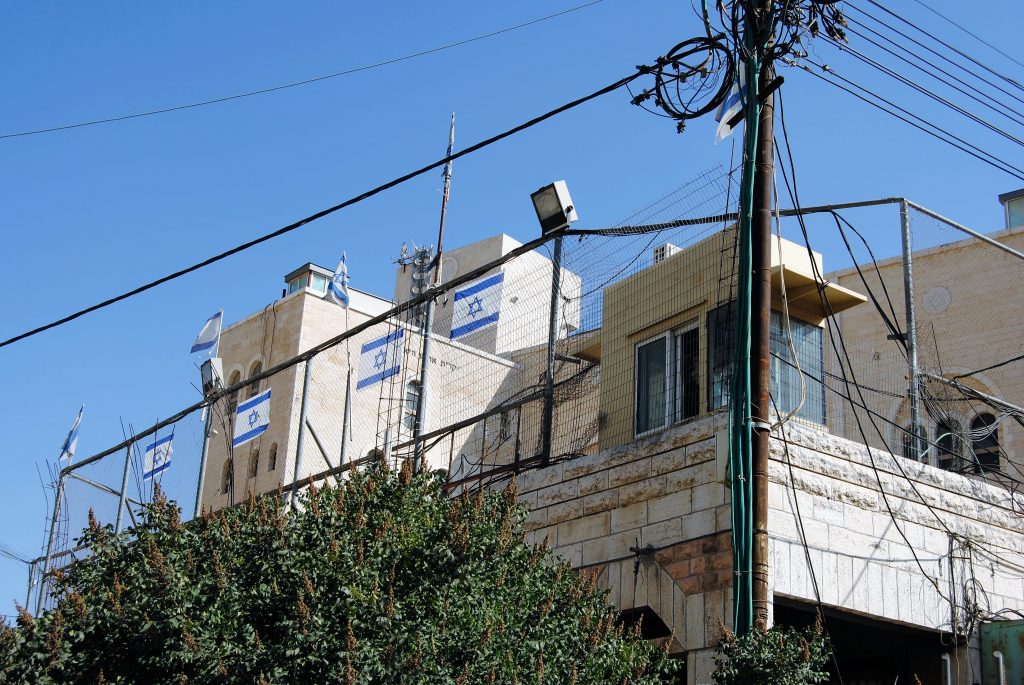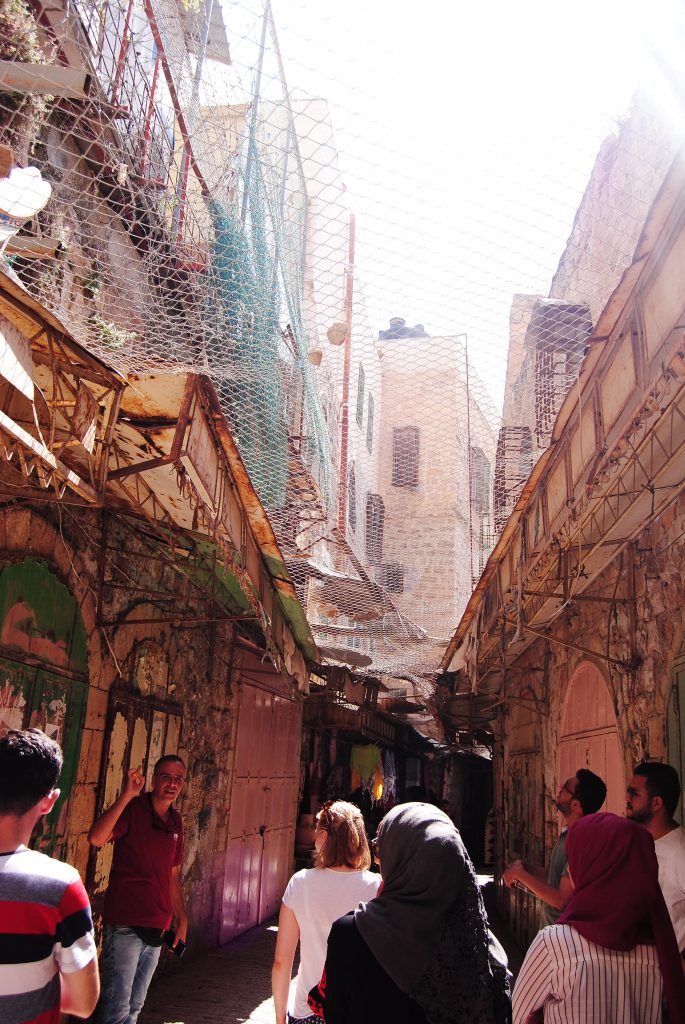 Hvis du ikke allerede følger oss på Snapstory (NorPal-Sawa), Instagram (@NorPalSawa) og Facebook, foreslår vi at du begynner med det nå! ?
– Snakkes!